SARAH TAMSIN
Freelance Digital Consultant
I can help improve your digital presence.
What I can do for your business
I have been working with online content for over 15 years.
I can help your small business grow online.
On-page, off-page and technical SEO using only the latest best practices.
No fiddly digital admin task is too big or small – I can get it done!
Tailored and bespoke training solutions to improve your digital skills.
Pinterest Traffic Strategies
Boost traffic to your blog or e-commerce store with an effective Pinterest strategy.
Why you need my help
The digital world is moving faster than it ever has before and it's difficult for small businesses to keep up.
As a small business, start-up or charity, you need to focus on service delivery and income generation instead of staying up-to-date with the latest digital marketing trends.
That's where I step in. I can manage all the digital and online aspects of your business whilst you get on with your day-to-day work!
Expert Digital Advice for your Business
I can help you boost your digital presence through:
Website design and maintenance
Search Engine Optimisation (SEO),
Digital and technical support
Tailored training and workshops
Plus loads more!
I will work with you to develop strong digital engagement strategies and provide direct support with your organisation's digital presence. Whether you need a brand new website, want to perform better in search engine results, or just a general chat about digital tools – I'm here to help!
I am a digital content creator with extensive experience working in charities and Local Government, providing a range of digital engagement and learning services to small businesses and charities.
I'm very fond of the colour purple (can you tell?) I also write blogs about travel and music festivals.
I'm a total SEO nerd. I love all things related to making content more accessible and easier to find through organic search. I've made it my business to make the highest quality, most engaging web content on a wide range of topics.
Get in touch with me for an informal discussion about your digital needs.
"I was lucky enough to attend an event where Sarah was part of the expert panel. Due to the advice given by Sarah I've been able to increase my sites performance dramatically and also learned new ways to get traffic to the site.
I honestly cannot thank Sarah enough for the advice she has given me."
Emma, Easterkins Ltd
"I have worked with Sarah on a number of collaborative projects on citizen engagement and participation, with particular reference to effective digital engagement.
She has exceptional skills in training and problem solving and is highly effective in engaging with a diverse groups and individuals in a respectful and participatory way."
Clover, Good Practice Wales
"Sarah is incredibly knowledgeable and enthusiastic about creating engaging online content. Her insights have been invaluable!"
Gareth
"The amount of traffic to our website has increased significantly since working with Sarah. We are now running more courses than ever and rarely have to cancel one!"
Philippa, National Welsh Charity
Is your WordPress website accessible to those using assistive technology, people with visual impairment, cognitive impairment or other disabilities? If you've made your own website by downloading a free or premium theme, then it may not be accessible out of the box....
Continue Reading
Have you been running virtual learning sessions from home? Or, are you about to start online workshops for your audience? This article contains advice and tips for trainers and presenters on how to run successful webinars, giving you confidence and your audience the...
Continue Reading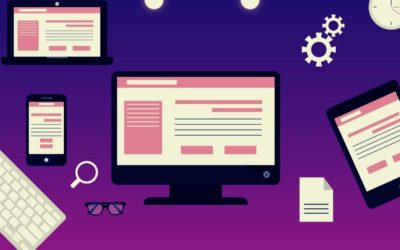 Is Divi bad for SEO? So many people ask this question, but there's absolutely no way that a premium WordPress theme with tens of thousands of global users and a hefty price tag would be inherently bad for SEO, right? Well, like everything else in this world, it's not...
Continue Reading
Get in Touch to discuss your Digital Needs today!