This article may contain affiliate links. This means that at no extra cost to you, I may earn a commission if you use one of these links to make a purchase. Read the full disclosure.
Not all hotel WiFi is created equal. Frequent travellers will have experienced plenty of hotel WiFi problems during their trips.
Even the most budget accommodation options are able to offer WiFi to guests, on occasions it can be surprisingly fast and reliable. But, depending on where you are in the world and the type of accommodation you're staying in, you're likely to experience some common problems with public WiFi networks.
Fortunately you, the user, have the power to overcome most of them! Keep reading and I'll do my best to help you overcome these little annoyances.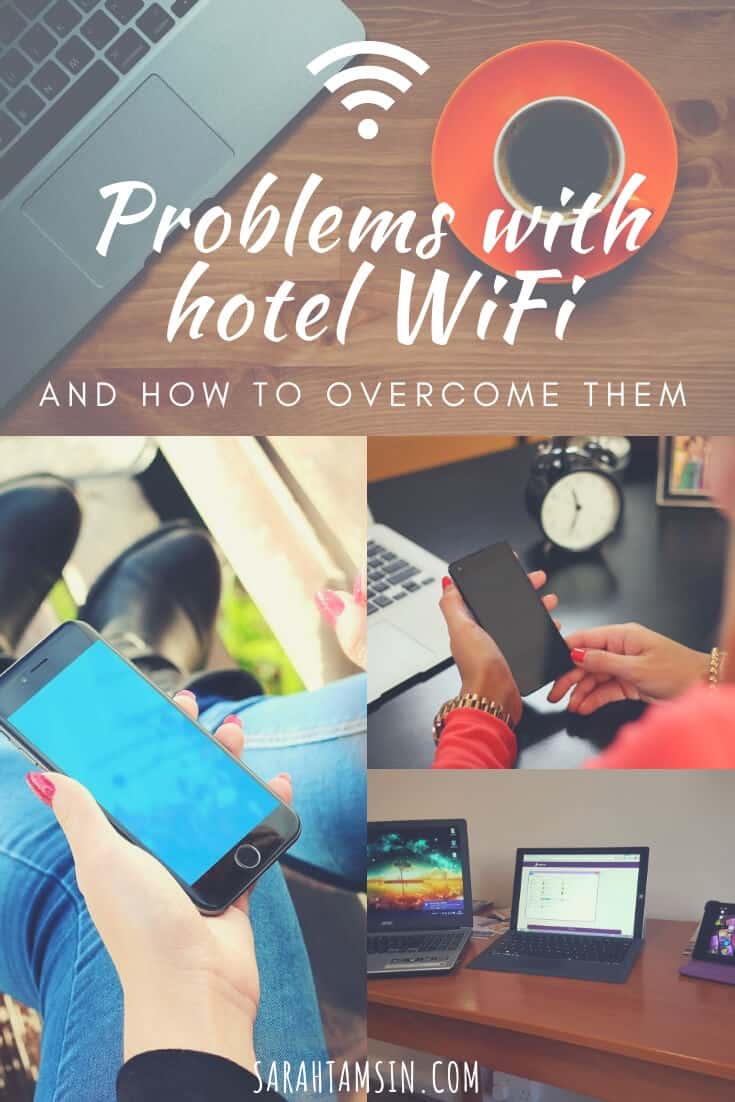 When there's a separate login page…
This is ok if you only have to do it once. I despise having to do it more than once. Some places make you login every time you disconnect and reconnect, sometimes you have to login again every day that you're there.
And then the login page doesn't even load.
Sometimes the login page just won't load for you at all. This is seriously annoying. You've found the network, entered the password and you still can't get online because you have to sign-in on another page which is meant to load automatically. But it fails to load.
How to fix this
Even if you tell your device to 'forget' the network and reconnect, restart and try again and it still doesn't load, then you will need to manually visit the login page.
The default address of almost all routers is https://192.168.1.1 so try typing this into the address bar and 80% of the time it will load the page that you need in order to continue.
When the WiFi doesn't reach your room…
Ugh, this happened to me in West Wales. The entire guest house had excellent WiFi until I walked through the door of my room where I found myself completely out of range. No signal. Nada. Zilch. I was just very unlucky, I had to sit on the arm chair in the corridor outside my room to use the WiFi.
How you can fix this
Unfortunately there isn't much you can do apart from ask the staff to check if there's another room available and give them feedback that it doesn't reach your room, show them if necessary.
When you're charged extra to use the 'faster' connection…
I've encountered this in Premier Inns. The WiFi there is free but for a whopping £5 you can access the 'fast' connection. That's £5. Per day. For the internet. If you need a decent connection during a short stay at a Premier Inn, it may actually cost you more than your total monthly broadband bill – ridiculous.
The free connection is OK if you just need emails and social media, but if you want to stream videos or download large files then you'll have no choice but to pay £5 for a code as the free connection won't be good enough for you.
How you can fix this
The extra charge will usually allow more than one device to connect to the fast network. If this is the case, share the cost with a friend or a fellow guest to get the best value between you both.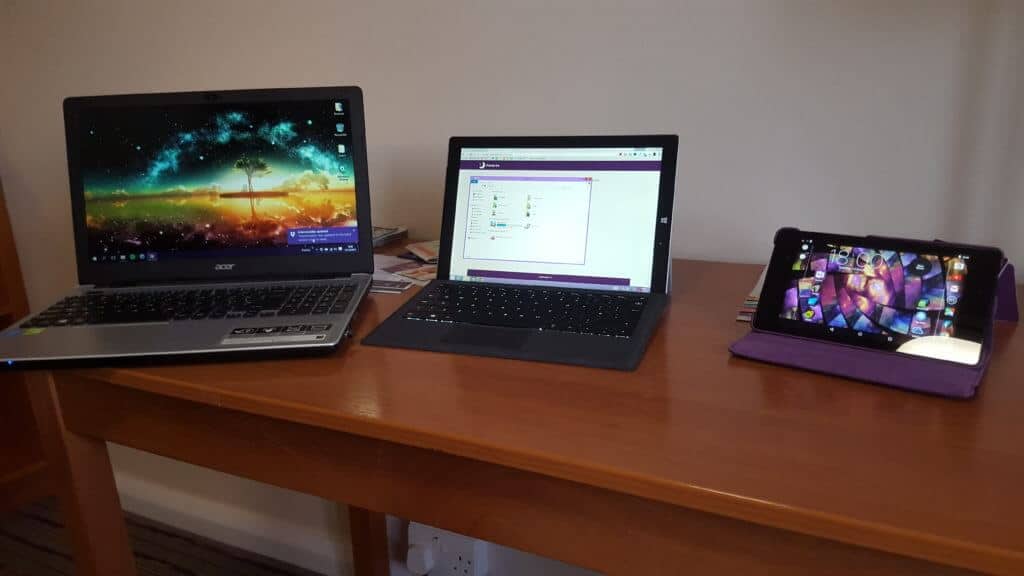 When it's just painfully slow…
Possibly the most frustrating of all the hotel WiFi problems you'll face. Sometimes hotels, hostels, B&Bs and guest houses are just very busy places, with lots of guests trying to get online at the same time. It may be that the hotel's network is not able to cope with the amount of traffic that guests are sending through it, or they've given each device a 'capped' amount of data. When this specified amount has run out, you'll be left with a drastic reduction in speed, making browsing so infuriating you'll want to throw your laptop out of the window (not recommended!)
But what can you do?
Sadly not much. You could try asking the other guests to stop using the internet so that you can. That will go down well. Everyone's need is as great as yours when it comes to WiFi. If it's really, really important then you could try one of these solutions:
Ask the staff to reset the router
In smaller guest houses with a less sophisticated system then this may be sufficient. In larger hotels it's usually managed off-site and the staff will have little power to do anything immediately.
Get a local SIM card with a data plan
If you're staying in another country and internet access is absolutely essential then you could make sure that your phone is unlocked (allowed SIM cards from any network in the world) and buy one when you arrive in your destination. You can top-up with enough data to cover what you'll need.
Get a Mobile WiFi (MiFi) box
If you're a frequent hotel-dweller or a traveller who needs a lot of data then this would be useful. You can top up with data and connect your devices to this. This one from Huawei can be used around the world.
Use a WiFi finder app
These are a traveller's best friend. Where ever you are, this app will seek our WiFi for you, even when you're offline. I use WiFi Finder for Android.
Seek out Starbucks or McDonalds
When all else fails, Starbucks or McDonalds are always guaranteed to have WiFi. Always. You'll probably have to buy something though – ugh. You could always loiter outside with your laptop…
When you're concerned about security and privacy…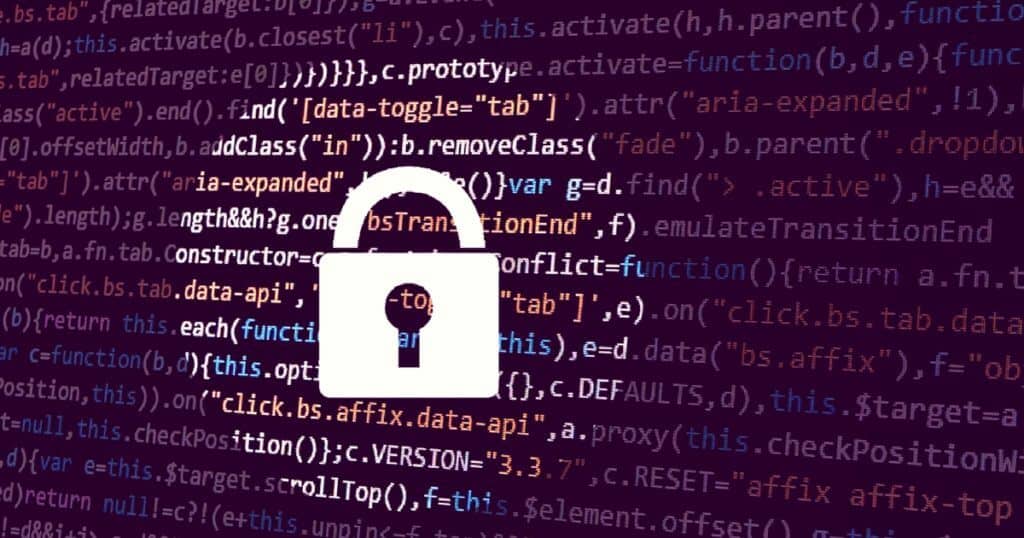 This is really important, many users are not aware that the public WiFi they're connected to is not as secure as their home connection. This doesn't just apply to hotels, all public WiFi users should be aware of the risks in using this 'free' service.
Whether the network needs a password to connect or not, the connection might not be encrypted. That means that other users on the network could potentially see what you're doing online. This could include personal e-mails, social media updates, passwords or other sensitive information.
There are ways to protect yourself from prying eyes when using hotel or public WiFi.
Use a VPN
A VPN is a Virtual Private Network, which allows users to connect securely to another network and keep your browsing safe from prying eyes.
If this sounds like technical jargon then don't worry as it's very simple to setup; there are hundreds of VPN providers at affordable prices. My personal choice is PureVPN, it's less than $6 per month and has so many apps available for hundreds of different devices.
You can configure your Windows laptop, Macbook, iPhone, Android Phone, Tablet, Chromecast, Games Console, TV set top box and many others. It's a definite worthwhile investment for long-term or frequent travellers, as it would be devastating and a right hassle to sort out any potential fraudulent activity whilst on the road!
Check out PureVPN and its features here
Don't access anything sensitive!
If you don't have access to a VPN, this is your other option. It's not the most convenient as it involves staying away from things such as online banking, sensitive e-mails or anything which puts you at risk of fraud, identity theft or hacking/malware.
It may seem unlikely, but it's certainly possible and in my experience it's better to stay safe than be sorry.
---
What hotel Wifi problems have you encountered? Do you have any tips for seeking out good WiFi when you're out and about, travelling or staying in hotels? If I've missed anything leave a comment below to let me know.
Are you an experienced traveller who wants to impart some knowledge? I would love to hear your suggestions for our travels, where to go, places to stay and eat etc – throw them at me!