Since becoming a freelancer, I've becoming increasingly reliant on an array of digital tools. I use Software as a Service (SaaS) providers and other virtual services on a daily basis to run my business. I've put together this list of the best digital tools for small businesses to help you run your business more efficiently.
Best Digital Tools for Small Businesses in 2021
Finance tools
Content creation and social media tools
WordPress and Web Hosting
SEO Tools
Admin and Project Management
Use the table of contents to jump to any section.
I'm a website designer – technically, and I design websites professionally, but I also create a lot of online content, so I call myself a content creator. This list is suitable for:
Bloggers
Content creators
Influencers
Social Media Managers
Virtual assistants
Web designers
Web developers
YouTubers
FINANCE
Xero
Xero is a full featured bookkeeping and accountancy platform that's perfectly suited to small businesses and side-hustlers. It has a monthly fee, but has all the necessary features you'll need to accurately track your finances.
If you have a business bank account, you can link it to reconcile all your income and expenses in a few clicks. It saves me loads of time.
I previously used Wave, but they stopped supporting customers outside of USA and Canada, so switched to Xero which is more appropriate for my business.
Hubdoc
Hubdoc comes with Xero. Everytime I have a receipt emailed to me, I forward it to Hubdoc, which then sorts it, files it, adds it to Xero, reconciles the transaction and archives/backs up the receipt as a PDF.
Again, it's a huge timesaver and I can't live without this. There's also a phone app for scanning and uploading receipts.
Stripe
Stripe is my preferred online payment processor for taking credit and debit card payments. I personally prefer Stripe to PayPal because the fees are slightly lower for businesses.
It's free to sign up for stripe, they take a small percentage of every transaction as a processing/admin fee.
Payoneer
Payoneer is for receiving international, multi-currency transactions. I use Payoneer to receive income from Amazon Associates in US Dollars and Euros using local, native bank account details.
It's free to sign up and Payoneer take a small free from incoming transactions which you can then transfer to your regular bank account. You also can multi-currency pre-paid debit cards which is handy for spending business expenses in other currencies too (most subscriptions are charged in dollars and many UK banks will charge a fee for this)
TransferWise
TransferWise is very similar to Payoneer – it's an international, borderless bank account that you can use for receiving money from international clients.
It's free to use and you can get debit cards, transfer your money, etc.
---
Canva
What can I say? Canva is a household brand name within the content creation and digital marketing industry. It's an unstoppable force that has seen incredible growth since it launched.
I'm honoured to be an early adopter of Canva, and I used the free version for 4.5 years before caving in and paying for Canva Pro on an annual subscription.
I use Canva for all my Social Media graphics, blog graphics, Pinterest Pins and anything else I can think of using it for. However, I never use ANY of their templates or Pro fonts, always start with a blank canvas as the templates and pre-made designs are so overused!
Adobe Photoshop & LightRoom
There are some things that Canva just can't do. For more advanced edits, or bulk edits, I turn to Lightroom with a handful of pre-sets, or occasionally turn to Photoshop for really fancy edits.
I have the Photoshop and Lightroom subscription from Adobe that comes in at about £9.98 per month.
Browse the Adobe Creative Suite here.
Snapseed (Phone App)
For quick edits on the go, I use Snapseed, which is a free app on both Android and iPhone that has really sophisticated editing tools. It's almost as good as the Lightroom mobile app, but I prefer Snapseed for some reason.
Download Snapseed for free on Android or for iOS.
CapCut
I've only started using this in the last few months. CapCut is a fairly advanced video editing app which has some really cool features, like automatically adding captions (subtitles) to your videos with excellent accuracy.
It's great for pre-recording Social Media videos, Instagram stories and TikToks, using auto captions saves a LOT of time as subtitling is tiresome work.
Also, it's free!
Download CapCut for Android, for iOS devices or as a Google Chrome Extension.
Tailwind (Pinterest Scheduling)
I've had Tailwind for 5-6 years now, ever since I launched my online side hustle back in 2016. For Pinterest scheduling, there is nothing better than Tailwind.
I use it to schedule Pinterest pins to multiple boards over many weeks or months. It saves me a lot of time and makes sure that my Pinterest feed is kept populated with minimal effort from me!
It costs $14.99 per month, you can get your first month free using this link.
OBS Studio
I often record my screen for tutorial-style content on Social Media. Open Broadcasting Studio is totally free, open source software that can be used to live-stream or record your screen, web cam and audio.
It's very easy to use and has no cost. You can download OBS Studio here for free here.
I don't often schedule to Social Media except for Pinterest. Sometimes, my weeks are so busy I know that I won't have time to be actively posting so I turn to Publer.
I like Publer over the native scheduling tools because this allows you to schedule comments on your scheduled posts and manage your schedule across Facebook, Twitter, LinkedIN, Google My Business, Instagram AND Pinterest at the same time.
It costs less than £10 per month, you can sign up for Publer here.
---
WORDPRESS & WEB HOSTING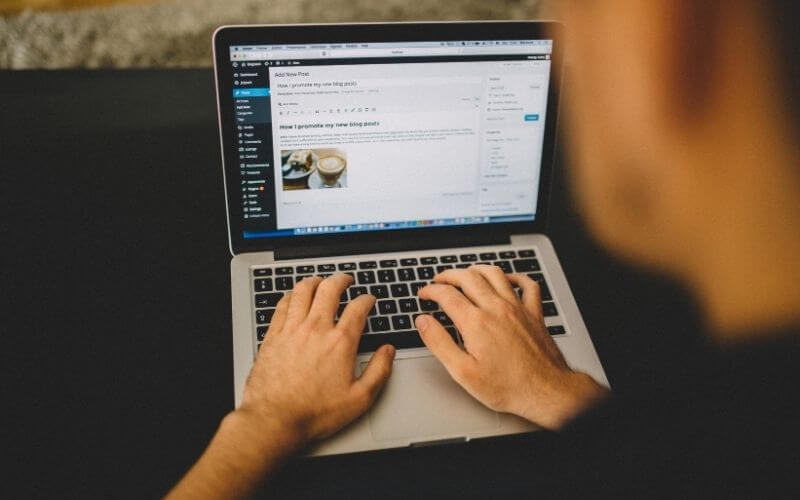 NameCheap
I use NameCheap for Domain Name Registrations. They are by far my preferred registrar of domain names due to their price and easy to use interface.
I now have over 65 domain names registered there! I previously used GoDaddy for domain names (but NEVER hosting) and have migrated all my registrations over to NameCheap.
Krystal Hosting – UK
I've had a terrible experience with web hosts over the years. The main lesson I've learned is to avoid all hosting companies owned by EIG (Endurance International Group), this includes BlueHost, Hostgater and many, many other brands.
Krystal Hosting have been extremely fast, reliable, using familiar cPanel interface and Litespeed technology. Also, their customer service is amazing; I can't fault them.
I highly recommend Krystal Hosting for UK-based businesses, you can browse their hosting packages here.
Cloudflare
Most of my income-generating sites are actually reliant on US-based traffic, or even global traffic. Cloudflare caches my websites across the world which is more efficient, secure and gives a better experience for global visitors.
Cloudflare is free and has premium tiers for additional features.
ASTRA WordPress Theme
ASTRA is a very flexible WordPress theme that's perfectly suited to Gutenberg (the new default WordPress editor). There's a free version and a paid version, the free version is more than sufficient for most individual users!
DIVI WordPress Theme
Divi is a very popular WordPress theme developed by Elegant Themes. I use Divi to make client websites quickly with a lifetime license.
There's no free version of this, but it's a good investment if you're a visual designer or need to make complex websites in a short space of time. It's not perfect – it's quite bloated and has a learning curve, but it's a good solution for beginner-intermediate WordPress users.
Related: Is Divi SEO Friendly?
ManageWP
ManageWP is for managing more than one WordPress website in a single dashboard, without having to sign in to multiple WordPress websites in different tabs.
You can backup, run security scans, update themes and plugins and even clone entire websites from the ManageWP dashboard. There are free and paid tools within the platform, which you can enable and disable as required.
Visual Studio Code
Visual Studio Code (often shortened to VS Code) is a free tool from Microsoft. This is my favourite code editor by far, replacing Notepad++, Brackets and Atom.io
I use VS Code for editing WordPress Theme files and for improving my coding skills.
---
SEO Tools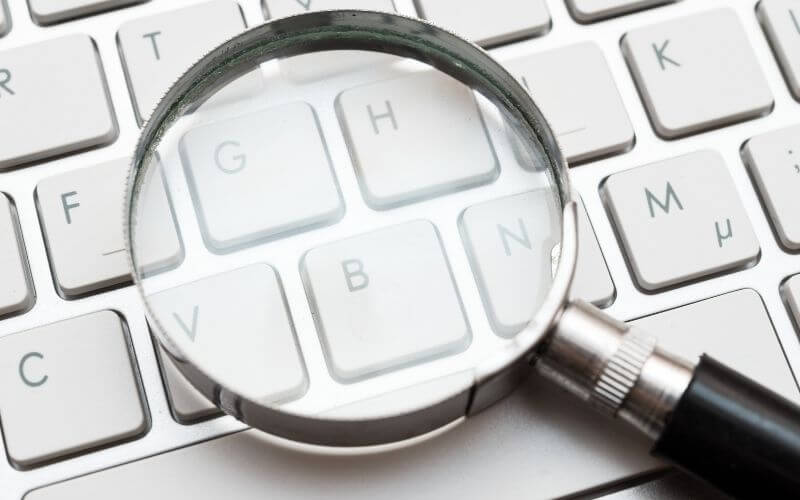 KeySearch
KeySearch is my secret weapon in keyword and competitor research! It's extremely well priced when compared to the alternatives like AHREFS and SEMRush.
There are a lot of useful features that give you valuable insights into various keywords, helping you make data-driven decisions about the content you write for your website.
SiteBulb
SiteBulb is the Holy Grail of technical SEO. You can crawl entire websites, then SiteBulb with scan the site for hundreds of different potential SEO issues.
It can detect on-page issues like pages with missing or duplicate titles, meta descriptions or H1 tags, as well as hundreds of other important SEO practices that can improve your website's search performance.
SiteBulb needs to be downloaded onto your computer and requires a monthly subscription of either £10 or £25.
Small SEO Tools
Small SEO Tools has a suite of various useful SEO tools that you can use completely free, such as:
Plaigiarism checker
Keyword finder
Google Position Checker
Backlink checker
Sitemap generator
And loads more
Check out Small SEO Tools here – no signup required.
AHREFS
I use the free tools within AHREFS to audit websites using the Google Search Console connection, however I find it's too pricey to sign up for paid membership.
Moz
Again, I use the free tools available with Moz and I don't splash out for the paid tools (even though I wish I did!) The free tools are great for spot-checking things like Domain Authority (as an indication, not a ranking factor) and number of links gained/lost.
I rarely use Moz, but felt I should include it here because it is listed in my bookmarks and I do occasionally check it!
---
ADMIN & PROJECT MANAGEMENT
Notion.so
Notion is slowly becoming my favourite organisation tool. It's got databases within databases, it's Trello, OneNote and ToDoIst rolled into one.
It's also free.
There's far too much exciting features in Notion to go into here, so try it for yourself and you won't regret it.
Trello
Since Notion came along, I use Trello less and less, but it's still a popular tool and many of my colleagues and clients use it, so I use it too!
It's excellent for collaboration on task and project management. Trello suits the Kanban method of working and it's very intuitive/easy to use.
There's a free version and a paid version, with the free version being sufficient for most use cases.
BitWarden Password Vault
I switched to BitWarden from KeePass about a year ago. As a fan of Open Source solutions, I've never liked LastPass or any services that don't allow local password storage.
BitWarden is free, open source, extremely secure and easy to use. You can choose to use Cloud storage or host your encrypted password vault locally at home or in your office.
There's no excuse to recycle passwords or use dictionary words!
---
OTHER / MISCELLANEOUS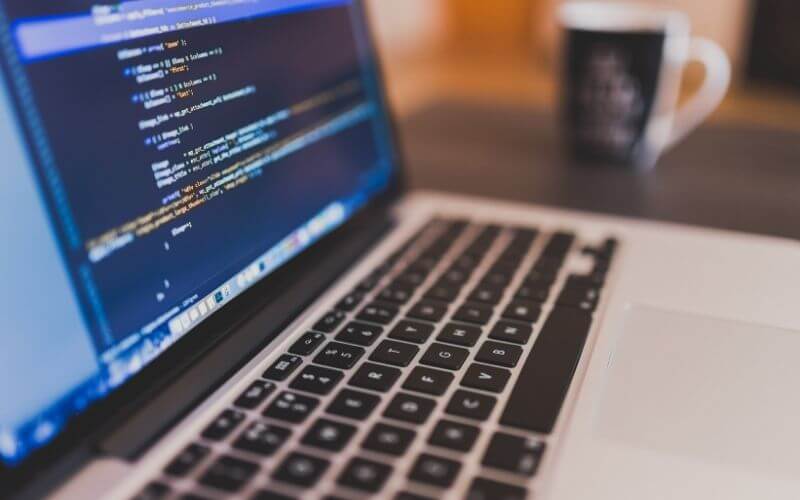 Google Analytics
Google Analytics is my favourite way to track traffic on mine and my client's websites. It does feel quite retro and the interface isn't great, but once it's been configured it's such a great tool that feeds into my reports using…
Google Data Studio
Google Data Studio connects to Google Analytics and other services to produce dynamic reports that look beautiful. It's free to use, but it's definitely a learning curve if you've never used it before!
Google Search Console
This is essential for any SEO work. Google Search Console provides loads of useful insights into a website's organic search performance. You can see impressions, clicks, page speed information, backlinks and indexing errors. All SEO professionals and website owners should check Google Search Console regularly to deal with any issues at the earliest opportunity.
Signitic (Email Signatures)
Signitic is a little tool I use to add a pretty email signature automatically. I see so many email signatures that are nothing more than images made in Canva, which causes so many issues with emails on phones and smaller screen sizes.
My email signature in Signitic uses Image Sprites and Font Icons to create a beautiful signature that works on every device!
Signitic costs about $1 per user, per month.
Google Drive / Gmail
Yep, Gmail is definitely my preferred email provider, so I use G Suite (now known as Google Workplace) for all my emails and Google Drive for all my cloud storage needs.
It costs around £4.60 per month for Gmail.
---
So that's a rather epic overview of all the digital tools I've currently using! I will be adding to this list as I remember all the ones I've forgotten.
Which of these tools are you using? What am I missing? Leave a comment and let me know ⬇