This article may contain affiliate links. This means that at no extra cost to you, I may earn a commission if you use one of these links to make a purchase. Read the full disclosure.
TikTok: a simple video app that invites users to join the global creative community by creating and sharing short-form videos. It's a place to spark your creativity and discover new talents, whether you're an educator, comedian, dancer, artist, photographer – or all (or even none) of the above.
Who else friggin' loves TikTok? I honestly didn't think it would be my thing – as a 33 year old – and I genuinely believed that I wouldn't find anyone else my age on TikTok. Like many others, I downloaded the TikTok app at the start of the first lockdown as a source of entertainment. I've since been blown away with the relatability and amount of effort that creators put into their content. Most importantly, TikTok is a huge platform for marketing your brand – but only if done right.
This social networking app has evolved from being a trend among younger generations to becoming an established social media tool that brands can use to reach their audiences. What makes it so compelling is that it's so difficult to leave the app – pressing the 'back' button (on Android) shows you more content (you have to press it twice to quit the app!) They've certaining got a perfect user engagement strategy!
TikTok is extremely overwhelming at first if you've never used the app before to create content. There are a lot of editing features within the app that allow you to create a myriad of creative scenes, transitions and cuts without having to download any special apps or filters, as everything you need is within TikTok itself.
I recently shared a live walkthrough: "Getting Started with TikTok for your Business", you can watch the catch-up on the ICE Community Website (membership may be required). If you're hoping to get started creating content on TikTok but you're not sure where to start, this article is full of useful tips to help you make the most of the app and it's array of editing features.
1. Use the 'Timer' function
When filming/editing in the app, there's a 'timer' button that gives you a countdown before the recording starts so you can get into position.
The 'trim' function lets you start recording your clips at certain points in the song so you can plan for cuts and transitions in the right places.
Using the Timer and Trim together lets you create polished clips that look smooth and professional.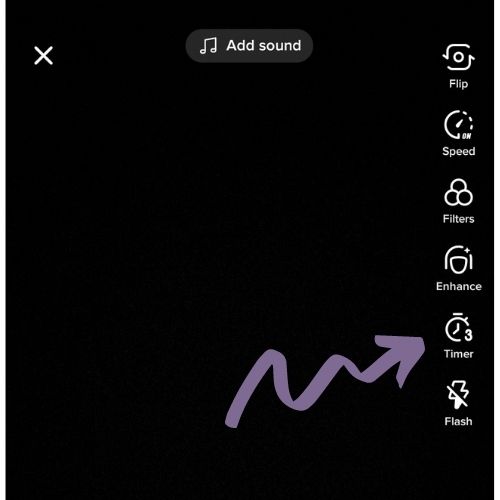 2. Select the video length before hitting record
Choose 15s or 60s (at the bottom) BEFORE filming your first clip each time, as if you choose 15s and the video ends up being a bit longer, you can't go back!!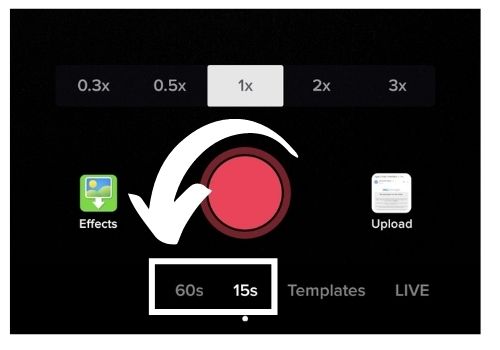 3. Press and hold record for smoother zooming
When recording, you can either press & hold the record button (like Insta stories), or tap it to record hands-free (tap again to stop or use the built in timer to automatically stop)
Also you can drag the record button up the screen when filming to smoothly zoom in/out (I found this out by accident)
4. Understand Pre and Post effects, and when to use which
There are PRE and POST effects AND filters, and also transitions that you apply after filming all the clips. You can choose a certain effect (e.g green screen) before filming, then apply filters, transitions and post-effects after all the clips are ready.
It's better to use the "green screen video" effect than importing videos if that makes sense, so try to create all the content within the TikTok app itself.
These effects are available after recording, but before publishing.
5. Use 'favourites' for saving sounds and effects for future use
There are so many hundreds of effects, filters and sounds it is difficult to find the one you want, so when you see an effect or hear a sound that you like, use the little save/favourite icon so you can easily find it later. When you watch a TikTok and it uses a certain sound or effect, you can click on the spinning disc at the bottom to save that effect for future use.
When it comes to creating your own videos, all your previously 'favourited' sounds and effects are quickly accessible so you haven't got to search through the myriad of sounds to find what you're looking for.
6. Beauty Mode – take it or leave it
The "enhance face" setting applies smoothing, brightening, contour and dark eyelashes to your face, it's really realistic. And you can make quick videos without fixing your makeup because the app does it for you 🤯
I am wearing absolutely no make-up in this video I made,
7. Educational or entertaining content performs the best
TikTok have put 'educational' content into its own tab (the light bulb icon in the top left corner) so use the hashtags #learn and #learnontiktok it really seems to be pushing educational content and short tutorials
I also hear that 3 minute videos are coming to TikTok soon, not sure if that's good or not!
Related: How to use Pinterest as a business
8. Repurpose for Reels (with a few caveats)
Repurpose 10-30 second videos as reels, but TikTok will put a watermark on the videos when you save videos to your phone. On iPhones, you can save as a Live Photo then there's another step to put the sound back. I personally don't mind the watermark showing on Instagram.
However, Instagram recently revealed that they will not be promoting Reels with a TikTok Watermark. Therefore, it's a bit more effort to repurpose your TikToks for Instagram.
Ideally, Instagram want you using their creator's tools in their app.
9. Choose a 'Creator' account
If you have a 'creator' account you can access analytics, but if you have a 'business' account, you can't use trending sounds or commercial music in your TikToks which will have a huge impact on your visibility. As a creator, you'll need 1000 followers for a link you in bio and you can't go live until you have 1000 followers either 😕
Luckily, it's not too difficult to reach that goal – I did it in 2-3 weeks and a handful of videos.
Going Live for 10-15 minutes per day seems to push your content to more people. Lots of people go live when they're getting ready, doing skincare, makeup or even just go live during work hours and answer random questions.
10. Always use text and captions
TikTok can read the content of the text and captions, like keywords. It's really annoying and takes ages to do text and closed captions but definitely makes the content more accessible and consumable. It gets easier to do with practice when you get familiar with it.
I've started sneakily scrolling TikTok during phone calls with the sound off and it's so annoying when there's a talking video with no captions!
It's a little bit time consuming to add timed captions to your videos after recording them, but definitely worth it.
11. Use Niche Hashtags
Don't use the hashtags #foryou #fyp #viral – it's much better to use niche hashtags related to your industry instead. You can only use a very small number of characters in captions which also has to include hashtags as well.
I don't think stuffing #fyp at the end of your caption has any value whatsoever, as TikTok use an algorithm to push content onto the FYP (For You page). The #fyp hashtag has billions of uses, so it's highly unlikely that TikTok would use this to determine what gets shown on the FYP.
12. Be as brief as possible
Watch-time is an important metric, so use a hook immediately in the first 1-2 seconds or people will scroll past you! For videos longer than 10 seconds, use cuts and transitions, or change the visual setting slightly to keep people engaged.
My best performing videos are 8-12 seconds in length, but I have a highly popular video that is 58 seconds long. Longer videos need to have continued value or visual engagement, or people will just scroll-on. We have such short attention spans these days and TikTok pay attention to every tenth of a second.
13. Put your own spin on TikTok trends
Sometimes, putting your own spin on something can yield the best results. Believe it or not, there is a huge market out there in any industry that is original and interesting. Trends make is so easy to participate and make it relevant to your niche.
Using video trends or trending sounds is an excellent way to ensure your content has a higher chance of reaching the #fyp. If you notice the same sound being played when you're scrolling on TikTok, the chances are that this is a trending sound! If you're able to make it relevant to your niche or brand – then do it, before it's no longer a trend!
Here's the "Drama Trend" from early 2021 that I participated in:
14. Access TikTok in your web browser to schedule content
This is quite a new feature that I was not expecting! TikTok is more than just an App, it also works in your web browser via TikTok.com. What's even cooler is that you can now schedule your TikTok videos from your browser!
This makes batch creating so much more convenient when you don't have to manually post everything!
---
Remember to follow me on TikTok if you found this guide helpful!
Related: Tips and Tricks for Clubhouse, the social audio app